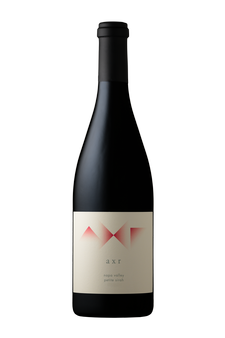 axr petite sirah 2018
The 2018 vintage is characterized by its long growing season that promoted great acidity and elegance throughout. Able to cellar for years to come, or open up and enjoy tonight, this Petite Sirah does not disappoint.
tasing notes
on the rim: deep dark coal, obsidian with touches of purple and amethyst on the rim
on the nose: explosion of chocolate powder, cedar, rosemary, paprika, saw dust, graphite, violet and dark cherry
on the palate: soft velvety entrance evolving on a granular mid palate with touches of fresh cut black currant, boysenberry, lingering on chocolate, toffee with a back bone of fresh acidity.