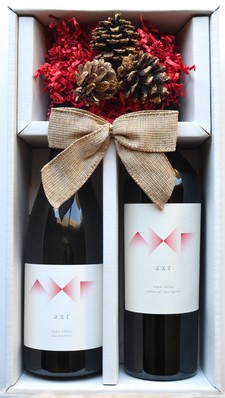 axr gift pack
Introducing our axr gift pack including a duo of axr chardonnay 2018 and axr cabernet sauvignon 2018. This unique gift can be sent to friends and loved ones decorated with cheer and a personalized message.
ground shipping included
Please inquire directly info@axrnapavalley.com with your custom message requests.