If only these vines could talk, they would tell you stories of the old Napa Valley. The history of our estate is compounded in layers; rooted in historic tales of fierce Native American hunting grounds, wild west pioneers and the first woman vintner of California in 1886. It has changed hands over the course of 134 years to become a brewery, restaurant, inn, winery and saloon. Tales of love, lust, heartbreak, murders and great fortune create an imaginative backdrop to our present-day vision of AXR. Today, we are a winery that pays homage to its history and blazes the trail of excitement and innovation in napa valley as the pioneers before us did.
We want to be reminded every day to live fully and to leave a lasting impression on our layer of history. Named after the axr rootstock (aramond x rupestris) that was so prominent in building the modern California wine industry, axr#1 eventually succumbed to phylloxera and most of California wine country was left as a blank canvas. Vintners now had a chance to replant and to rethink the entire structure of the vineyards; attention was paid to the terroir and unique varietals were researched. This was truly a turning point in the wine industry as we know it. AXR invites you to go on a journey through the past, present and future of Napa Valley.
sharing a dream
---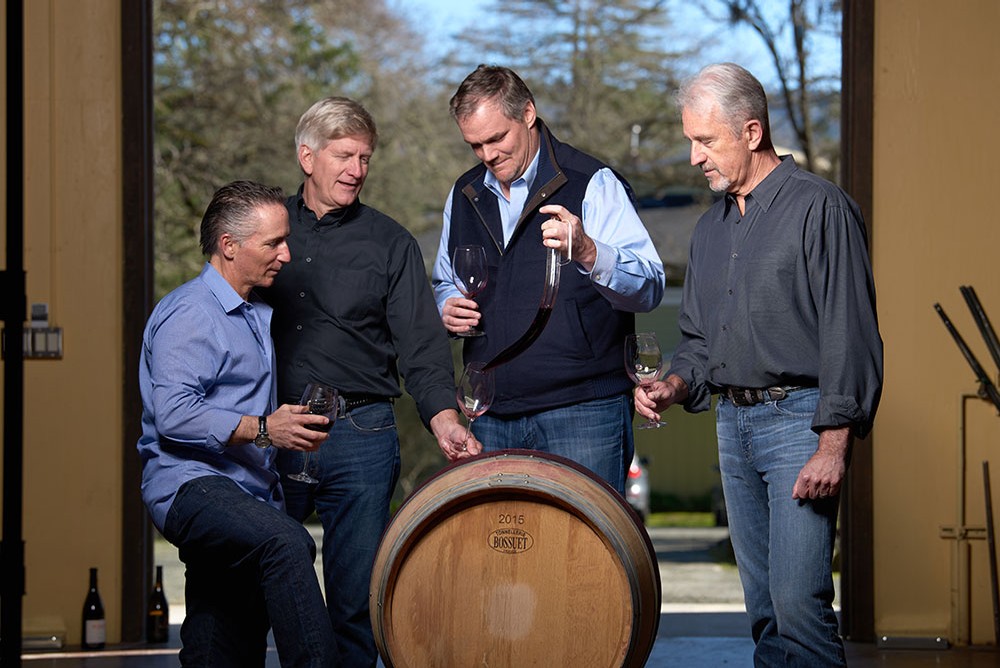 The axr dream began with four friends sitting around a table sharing, dreaming, laughing, and occasionally sipping! The room was filled with an intense passion for wine and a good intention to be true to themselves and the history of napa valley: this is where axr was born. By utilizing modern and innovative techniques in the cellar, we extract the unique soul of Napa Valley's soils into wines enjoyable now, or many years to come.
The Fab4, as we call them, are our three founders: Kelly Trevethan, Mark Schratz and Don Van Laeken, as well as our Winemaker, Jean Hoefliger. This group of unassuming romantics believes in paying homage to the pioneers who had the vision, planted the vines, and grew the napa valley lifestyle. Our team is looking forward to engaging with new people, telling a joke or two, and sharing great wine!
meet the winemaker
---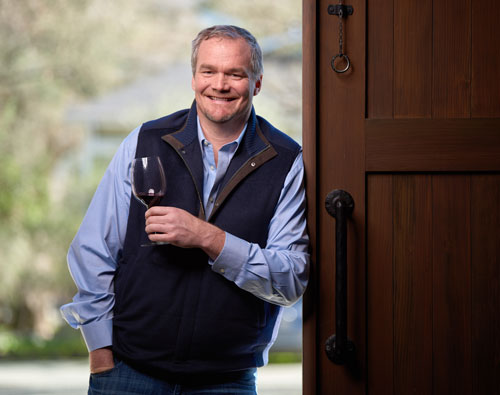 Jean Hoefliger is an artisan inherently driven to push the envelope, continually challenging the cognizance of, not only winemaking, but life in general. With an insatiable appetite for art, philosophy, and a good discussion, Jean thrives when his creativity and passion are left unbound by conventional thinking. Whether in the vineyard, at the winery, home, or around the table with friends - old and new - Jean brings these pursuits alive with playful banter and endearing jokes. In his winemaking, the essence of these experiences is brought to life through a particular craft of winemaking: fundamentally balanced by his experiences in bordeaux, now left unbridled on the frontier of Napa Valley, making AXR a delectable intersection between the past and future of wine.
---
meet the founders
---
Kelly Trevethan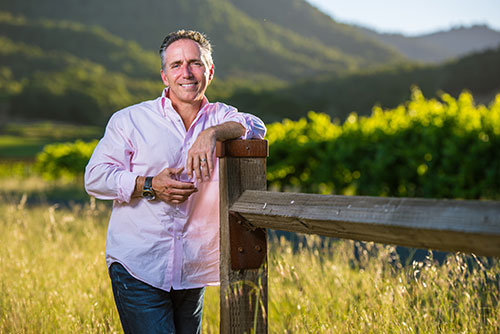 Kelly started his private wealth management career in 1983 at Bear Stearns & Co. from 1995 to 2008, Kelly managed the Trevethan Group at Oppenheimer & Co., where he was a managing director in their San Francisco wealth management group.
In 2008 Kelly joined United Capital, a privately held registered investment advisory firm. In July of 2019, United Capital was acquired by Goldman Sachs (United Capital is now "Goldman Sachs Personal Financial Management"). In October of 2020, Kelly joined Mariner Wealth Advisors as a Senior Wealth Advisor in the firm's Danville, California location.
The grandson of Italian winemakers, Kelly inherited his family's passion for wine and winemaking. It was this passion that inspired Speratus Winery, a philanthropic project donating 100% of their profits to provide scholarships for at risk and low-income young men and women, and to provide an opportunity for them to attend Lasallian high schools throughout California.
He is a past member of the Saint Mary's College Board of Regents & the De La Salle High School's Board of Trustees.
Mark Schratz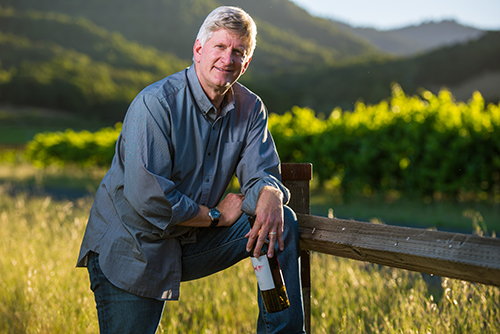 A businessman and entrepreneur, Mark was co-founder of the Tolt Service Group, which was sold in November 2013 to Kyrus Corporation. Tolt was started in 2002 in collaboration with retail store service and maintenance professionals to improve the cost efficiency and implementation of on-site technology deployment and repair services to the retail grocery industry. The company provided these services for customer-facing technologies to a wide-array of multi-location (35,000 sites) retailers throughout the country. By 2013, the company had grown to more than 1,000 employees nationwide, annual revenues of $75m, and was the market share leader in the food retailing industry.
Prior to Tolt, Mark held various executive and sales positions in the technology world, including a 12 year stint at Symbol Technologies, as VP/General Manager with complete operational and p&l responsibility for a $150m business, including hardware/software sales, professional services, and break/fix services.
A home winemaker, Mark has "fed" his liquid passion by regularly working as a Tasting Room Associate, combining his passions for wine and people, and learning first hand what influences both.
Don Van Laeken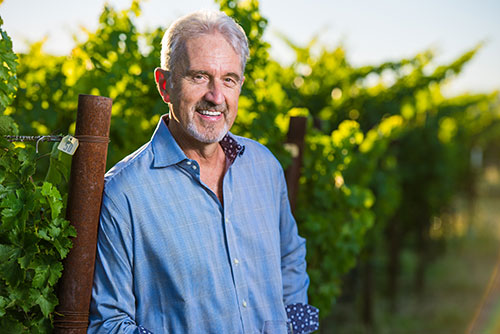 Don was born in Belgium, but surprisingly never acquired a taste for beer. Wine, on the other hand, has always been a passion. Recently retired from a successful career with IBM and Lexmark, both large fortune 500 companies, Don is excited to focus his attention on wine and hospitality through his partnership in AXR Napa Valley.
Don's professional career spans more than 45 years with IBM and its spin-off in the 1990's – Lexmark International. Don began in the mailroom at IBM in Detriot, Michigan when he was 18 years old. He moved up steadily, and ten years later had the opportunity to become a manager in IBM's bay area office. He has since held various management and executive leadership positions in sales and marketing with both IBM and Lexmark. At Lexmark, Don handled some of the company's largest accounts, including Apple globally, Safeway and Bank of America. In addition, he personally brought in more than $300 million in new business. Among the many sales and marketing awards Don has won over the years, he is most proud of being Lexmark's first 'Lifetime Achievement' award winner. In 2014, Don was recognized by his peers with the 'Don Van Laeken Lexmark Spirit of Excellence' award. This award will be given in perpetuity at Lexmark's Annual Achievement Conference.
Also an entrepreneur, Don was a key investor in the Tolt Service Group in 2003, which was sold in November 2013 to Kyrus Corporation. This is where Don met Mark Schratz, which resulted in a long and strong friendship and a mutual desire to invest in another business opportunity. Don is excited to join Mark and Kelly Trevethan as a managing partner in this exciting venture.
---