we invite you to virtually experiece our historic estate and stellar wines. enjoy a private experience with our axr napa valley team. we have been dealing with a world of change in the last several months, but we have created this experience for many reasons: an at home date night, charity events, team building or even a way of bringing a group of your friends and family "together" for holidays to taste some outstanding wines. we will personally curate your experience from start to finish to suit your palate and event needs. axr is about connections, family and really good wine. we want to help you stay connected to the ones near and dear to you by creating a virtual space to laugh, celebrate and enjoy life! choose one of our delicious virtual tasting kits or work with our dynamic axr team who will custom create your tasting flight.
tips to setting up your one of a kind experience:
step 1 - reach out to us to customize your wine tasting experience by e-mailing us at info@axrnapavalley.com.

step 2 - choose an experience- our talented team is happy to create a sensory, educational, casual, or history driven experience based on your preference. indicate what you are looking for in your order notes when you purchase you tasting kit. we will then match you with the perfect host!

step 3 - send a list of friends, family, co-workers addresses etc that might want to join in on the experience.

step 4 - have a date and time in mind. while your tasting kit is in transit to you we will reach out to schedule your experience.
*availability dependent on winery schedule
for any additional questions about how we can help create a memorable virtual experience e-mail us here or call the estate directly at 707-302-8181.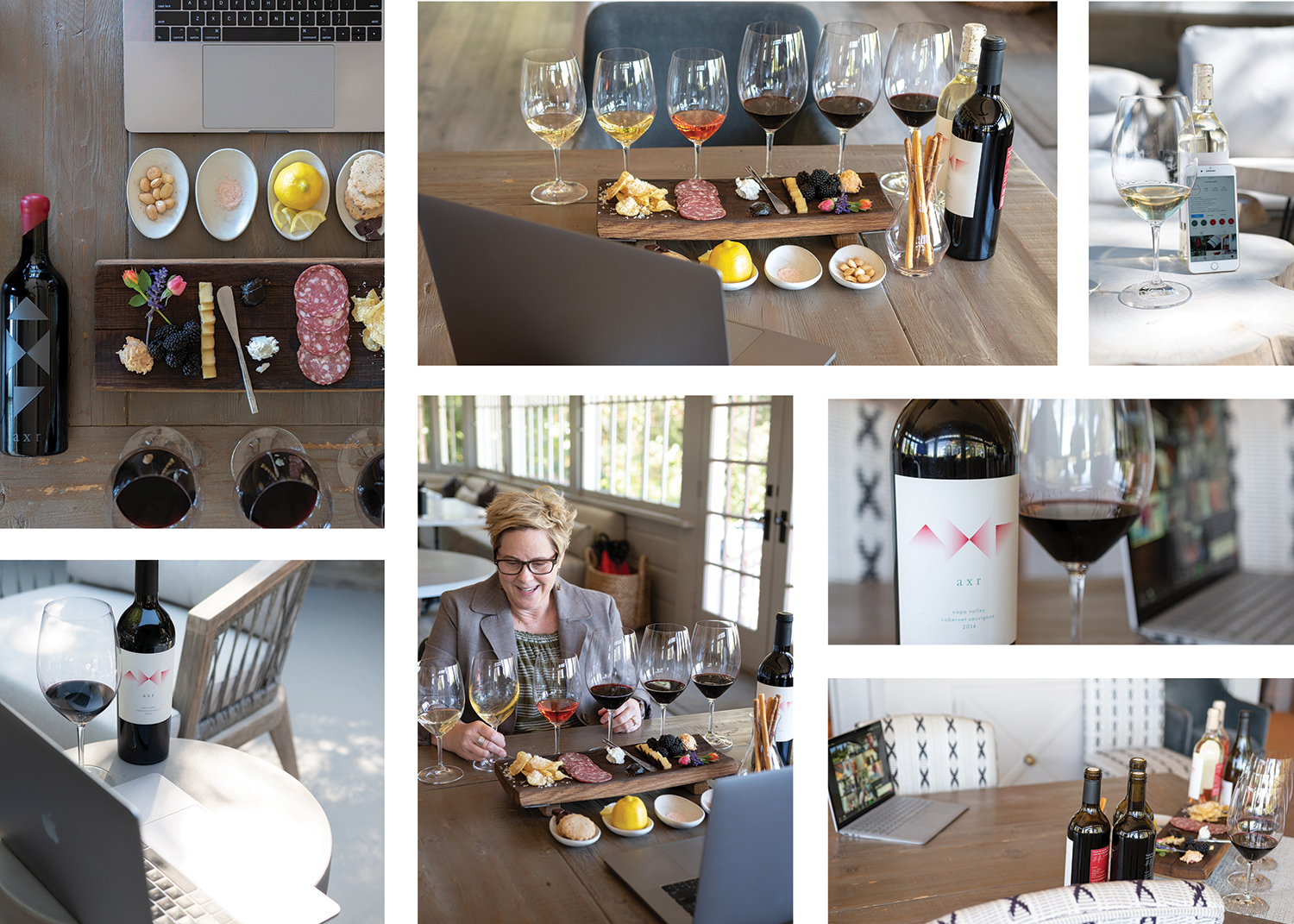 work-life has changed dramatically and a meet up after a long day or company celebrations are a thing of the past. what better way to boost morale, team build and stay connected with your colleagues, employees or business partners than with a virtual axr happy hour. we will create a custom wine flight that will align with your corporate spending parameters. our team is happy to make this virtual experience even more special with added educational, sensory or culinary themes if you so choose.

click here or call 707-302-8181 to inquire about how we can make your virtual corporate event a success!