Join the AXR Napa Valley team in enjoying the estate to the fullest by attending our Cellar Club Events! We would love to have you join our AXR family in these exclusive, dynamic and down-home, fun events. You must be a Cellar Club Member to RVSP, but it's never too early to do so. We look forward to seeing you at the estate soon!
---
▲ axr estate dinner ▲​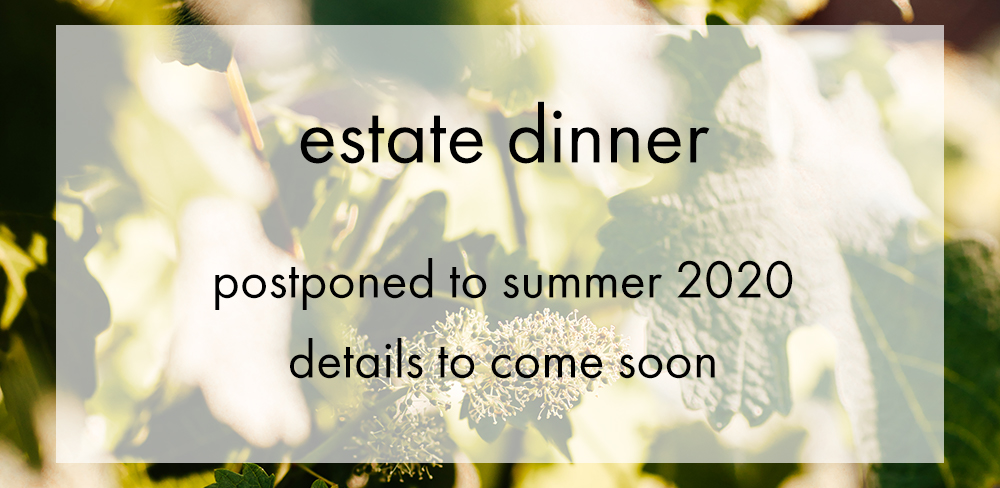 Enjoy an evening at AXR with your AXR Family and fellow members. We will create an expertly paired dinner menu to compliment our AXR wines that will enhance the dinners enjoyment. *We've made the touch decision to postpone this event until the summer due to the Coronavirus health crisis. Please stay tuned for an updated date.
▲ sauvignon blanc & oysters ▲​​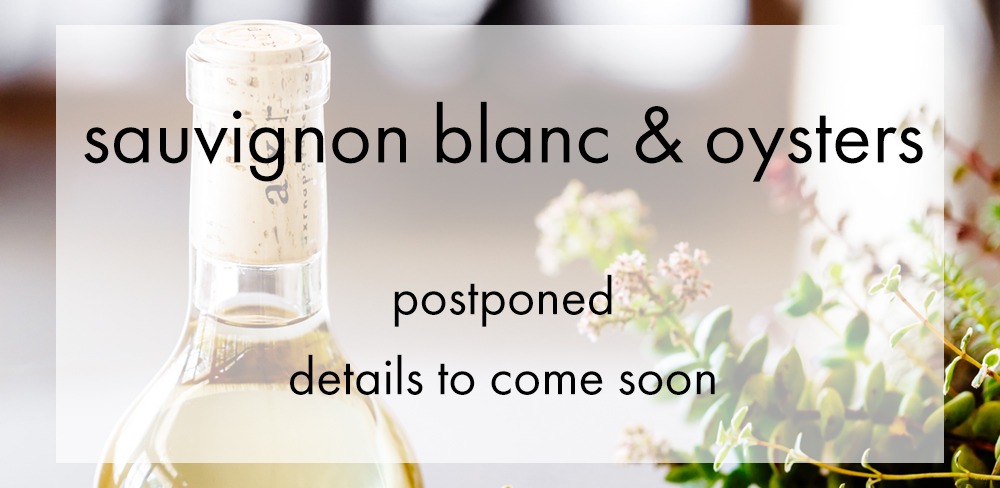 We are excited to share, and give you a sneak peak of, our newest experience! Join us to check out the new and improved Barrel Barn while enjoying our newly released Sauvignon Blanc 2019 and Oysters!
▲ winemaker luncheon series - blending seminar ▲​​​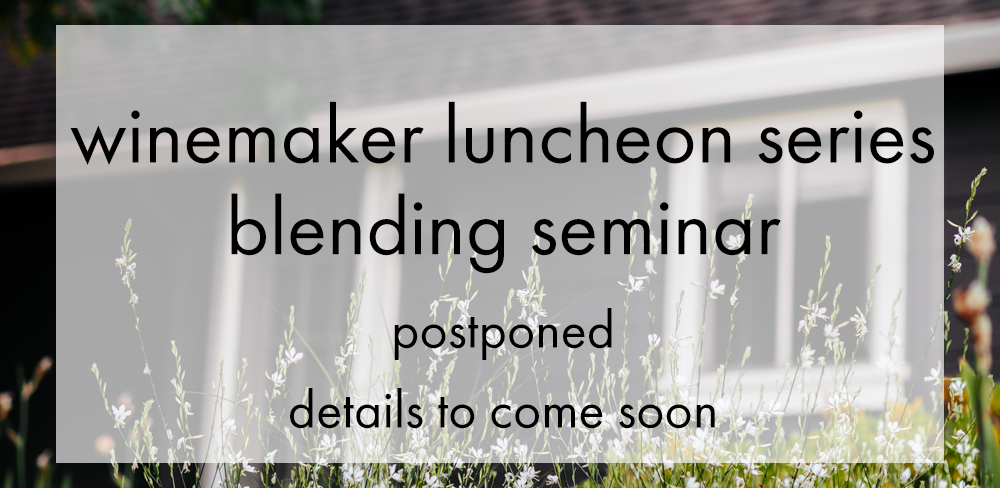 Get a glimpse into how the magic happens! Picking the brain of AXR Winemaker/Partner, Jean Hoefliger, and see what goes into blending wines to get a finished product. We'll then enjoy a family style luncheon with Jean after our discussions.
▲ winemaker luncheon series - explore single vineyards▲​​​​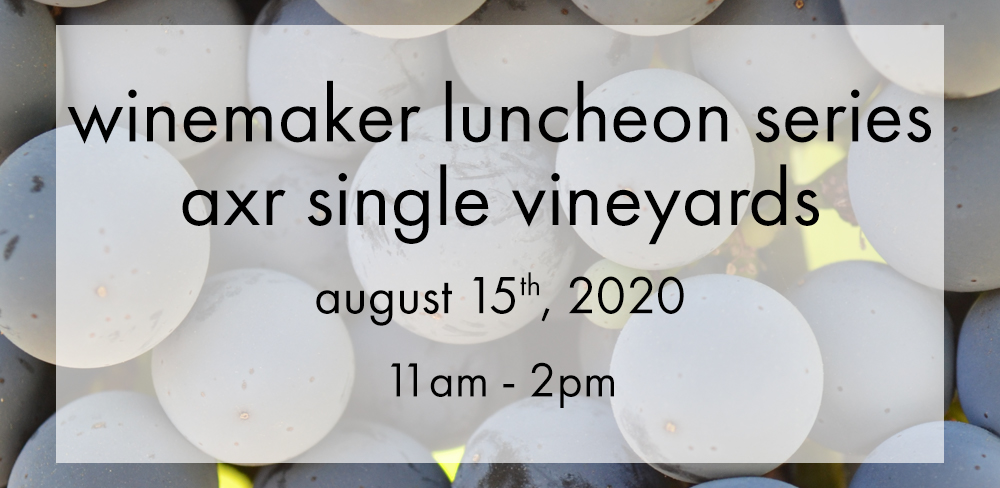 Enjoy an intimate sit down with AXR Winemaker/Partner as he guides you through our single vineyard wines; passionately describing his philosophy when creating them and the uniqueness of each vineyards'terroir. Afterwards, you will enjoy a family style luncheon with Jean.
▲ harvest party ▲​​​​​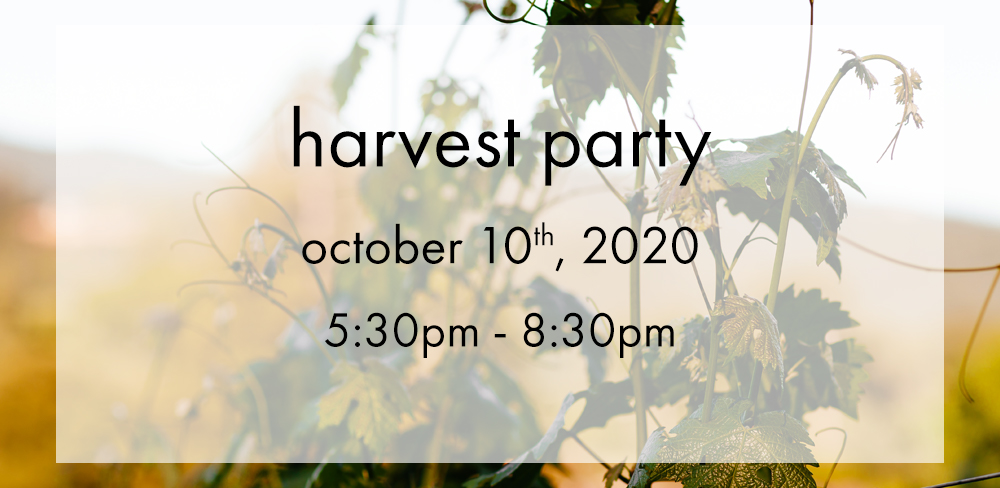 Celebrate the 2020 harvest with your AXR family. We will our annual celebration in the grove where we will have live music and food stations to be enjoyed with your favorite AXR wines! This down-home, relaxed event is a great way to share AXR with your family and friends. As an added bonus, club member received a special ticket price.​
▲ holiday open house ▲​​​​​​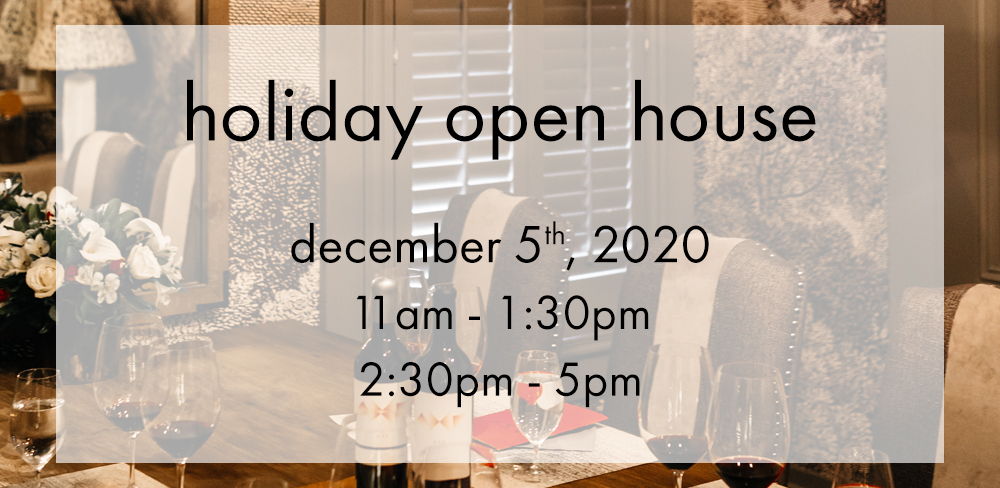 'Tis the season to surround yourself with friends, family and good wines! Please join us for a merry and bright Holiday Open House. We will enjoy our signature AXR wines, festive bites and holiday cheer! ​
Purchase tickets for AM session here.
Purchaset tickets for PM session here.
---